Howard Butler x
Tom Lynall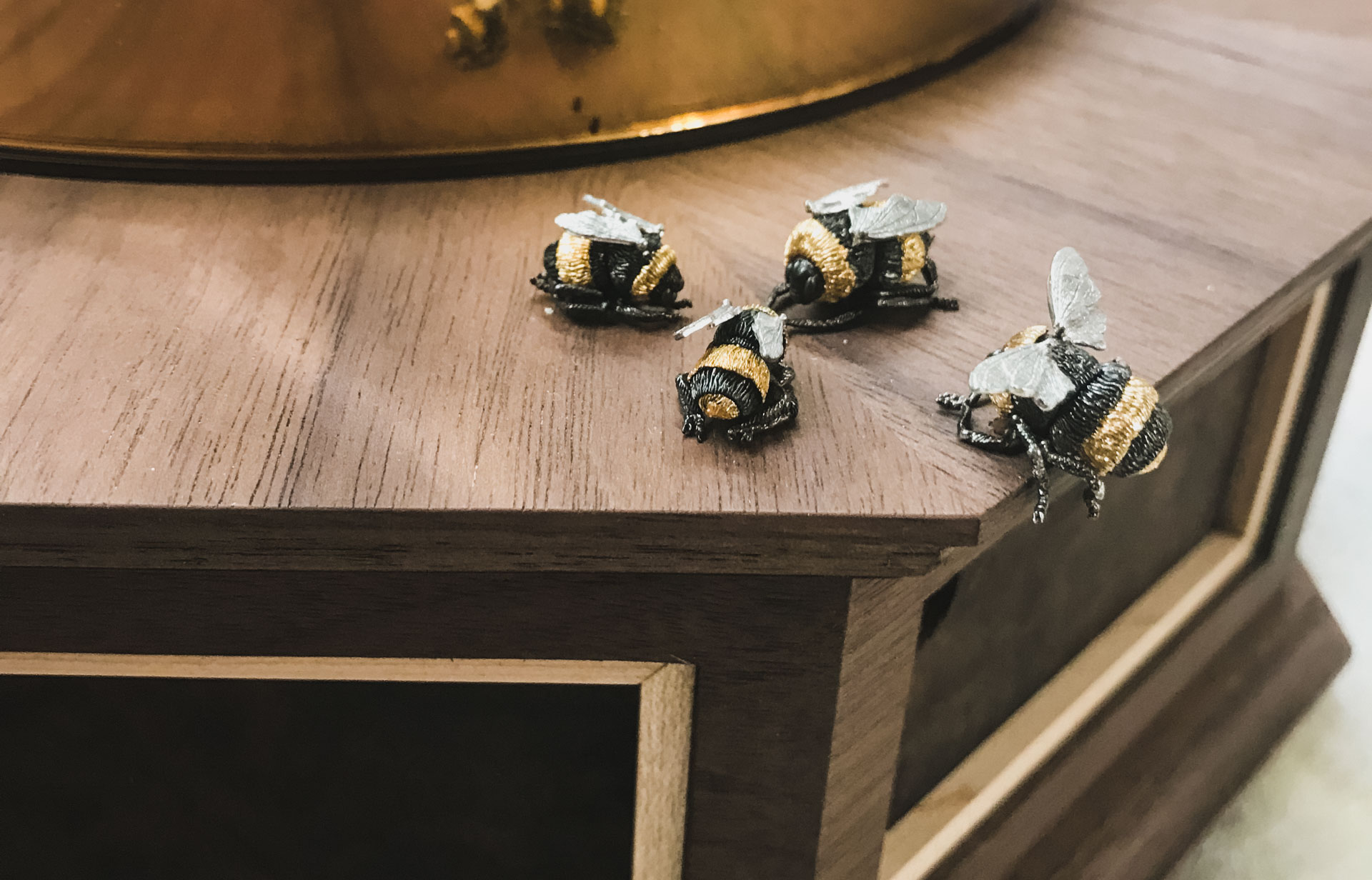 Walnut Burr panels, a great figure in the grain to mimic a swarm of bees. The bees on top of the base are mounted on the working buttons to hide all motion controls.

Walnut Burr panels was the obvious choice for this commission. The highly figurative grain mimicking the flight of swarming of bees. Two of the bees on the base are mounted on working buttons to camouflage the motion controls.
Hundreds of individual bees created by hand from several layers of gold and silver make up the Swarm. Each bee is different and textured to give a life-like appearance. It was my task to design and build a plinth in keeping with the theme, in which the mechanics could be housed.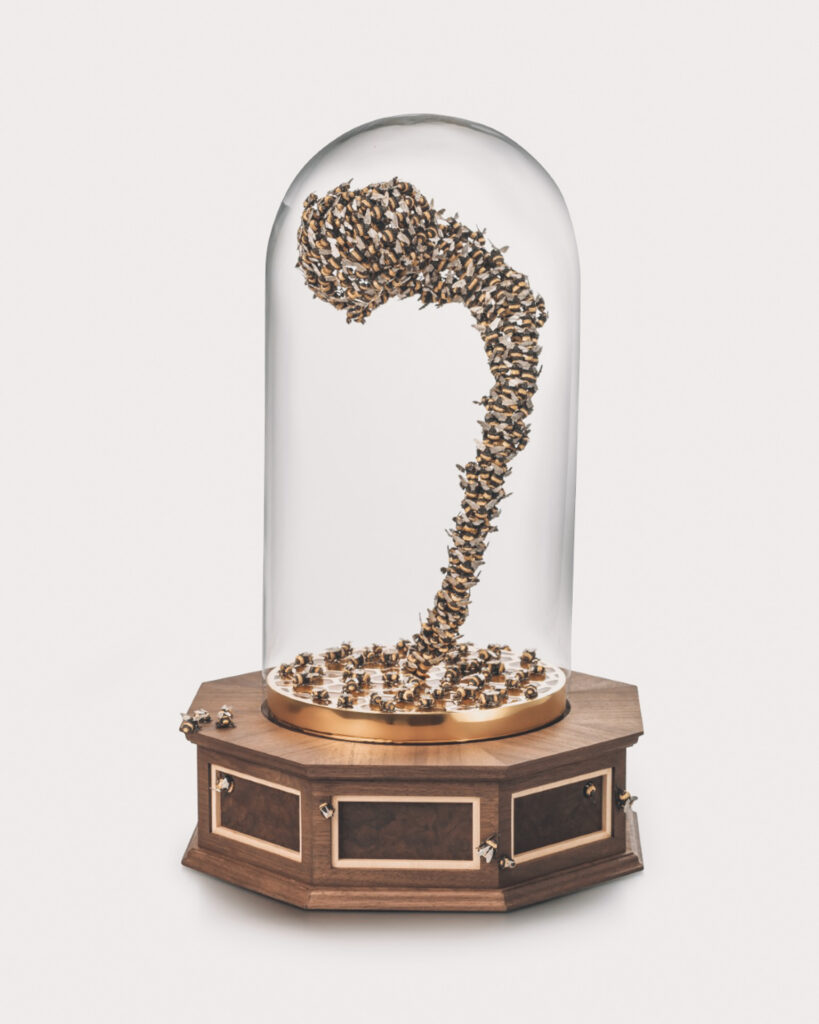 We love what we do for a living, and we love hearing feedback about it. There is nothing better than standing back looking at a completed project with our customers, admiring the end result.