Howard Butler x
Struthers Watches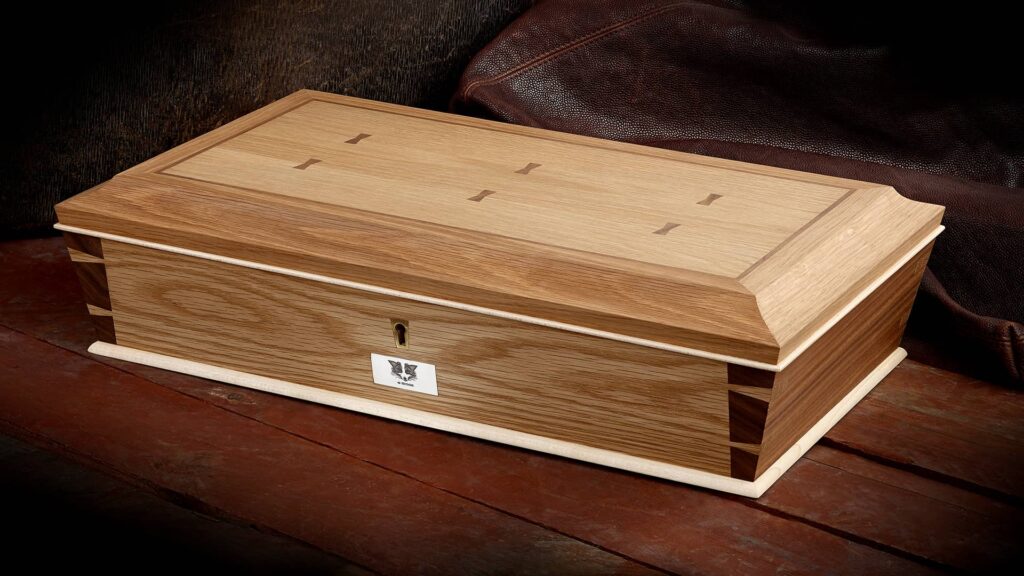 A pleasure to work in collaboration on this project. The Struthers of London hand crafted this watch, which was to be presented within this box. The box was designed to have many compartments, which would house tools, additional watch straps and a makers book of manufacturing processes.
.

It was clear from the outset that this commission was going to be a blend of tradition fused with contemporary design.
Traditional joints were used such as dovetails and butterfly wedges, which serve a purpose in construction and are decorative with a choice of contrasting timbers. The butterfly wedge also looks like an hourglass, which is a nod to 'time' for this watch box.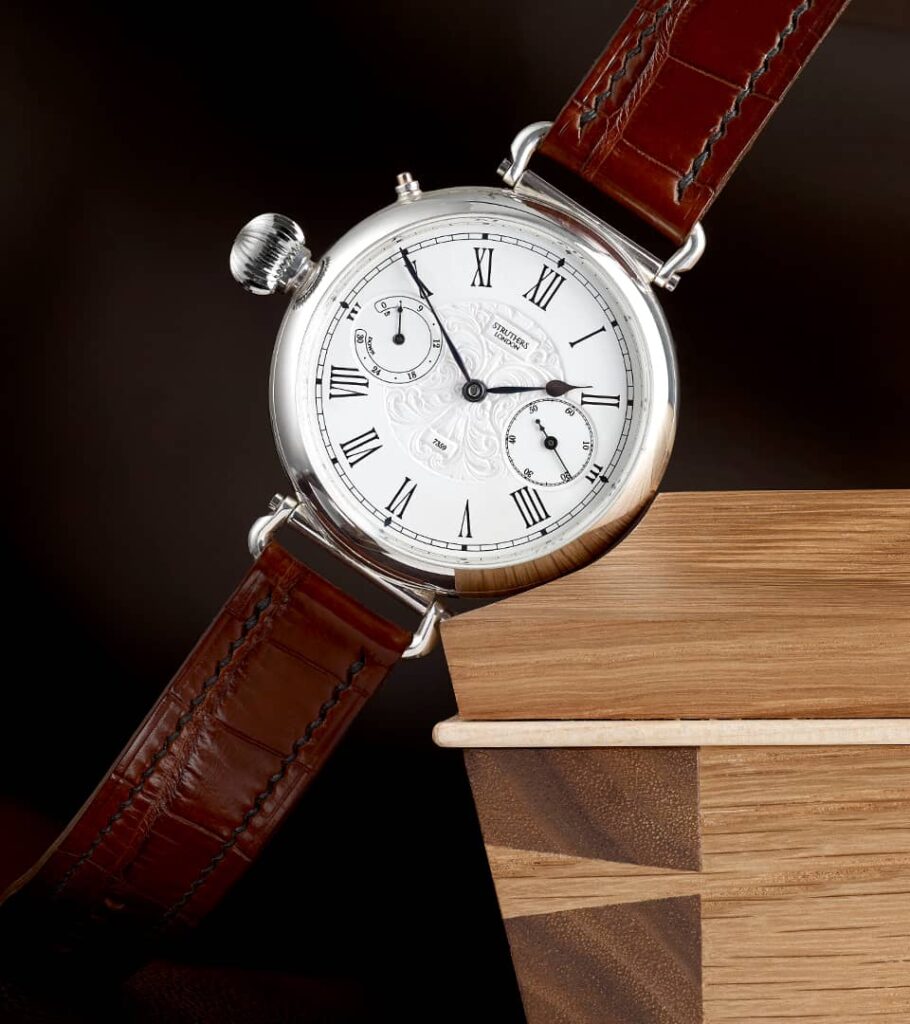 The cock beading was shaped using a scratch stock. This is a traditional tool, hand made with two pieces of wood sandwiching a blade with the profile filed out. Pulling this tool several times over the wood creates the desired profile to neatly house the knuckles of the hinge.